Remora offers domestic and housekeeping services to discerning clients across London. Our teams are vetted and professional, and deliver a perfect service to your specifications every time.
Call us on (0207) 821 8852 or email us for a quote and a full list of our services.
Whether you're a private developer completing the first refurbishment project in your burgeoning new empire, or a FTSE-500 construction firm putting the finishing touches to your latest multi-block development, we have the knowledge and experience to bring your project to a spotless conclusion.
Our private housekeeping services are second to none in London. Catering especially to clients at the top end of the market, we specialise in the provision of painstakingly screening professional cleaners. This work is by definition bespoke, and we can offer anything from basic regular cleaning to complex maintenance work, laundry services, and cleaning for upholstery, windows and other external areas. Let us know what you require and we will aim to provide it.
We maintain a roster of A-list clients including foreign royals, international sportsmen, and household names from the world of entertainment. Your privacy is of course paramount and we focus on discretion, accountability and – above all – quality of service.
Once you've arranged the types of service you want us to provide, we arrange a fixed payment schedule so the work can continue smoothly without your ever having to worry about it. We aim to provide a trustworthy and hassle-free service to the exacting standards you expect.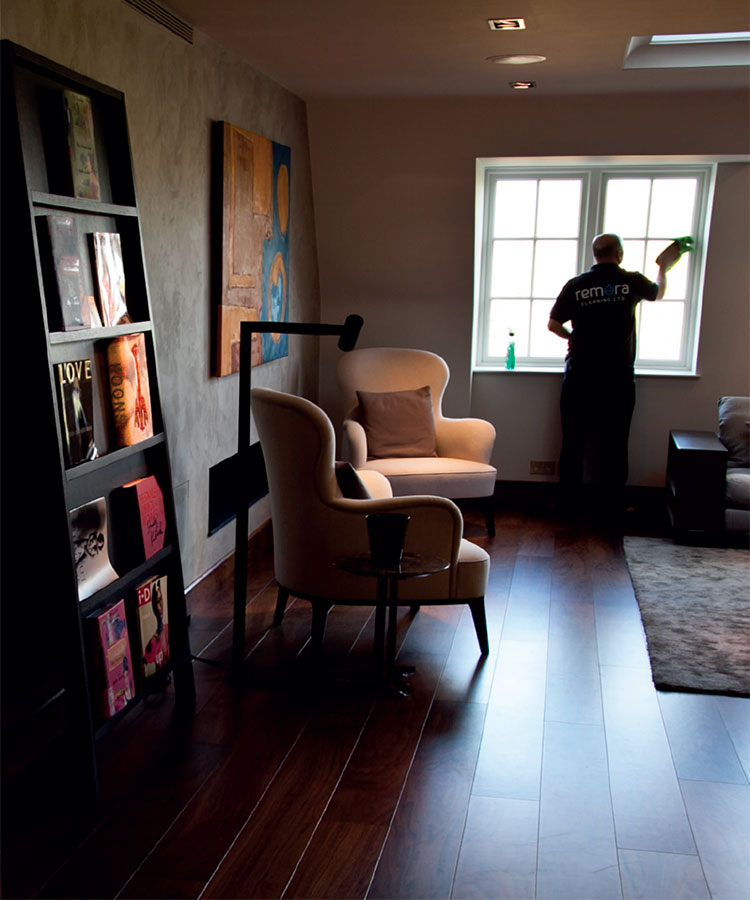 "Thank you very much for cleaning our flat last week. Your guys were lovely and I'm sorry we were still moving things out when they arrived. They did a fantastic job and crucially, we got our deposit back!"





Private tenant, large flat (SW1)
"Remora have worked for me, as a property investor, for over 6 years; and I have never had an issue with them. They liase faultlessly with tenants and arrange access, carrying out move in and move out cleans which always pass inventories and are often praised by the clerks due to their attention to detail. They have also removed rubbish, including hazardous waste (needles) from a shop that had squatters in it for me, and disinfected a house when inhabitants had Covid at the height of the first lockdown. They are a can do company who are always willing to help, with Denise and LorraMae being absolutely fantastic. Well worth a try!"





Frances Baker