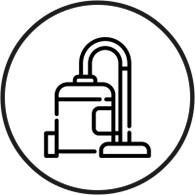 Pre- and post-tenancy
End-of-tenancy cleaning is the core of our business and we know it inside out. We work for many major estate agents and property managers across the capital, while our services are available to private tenants and individual landlords as well.
As London's largest B2B tenancy cleaning company we specialise both in move-in and move-out cleans.
Enquire Now
Tenancy Cleaning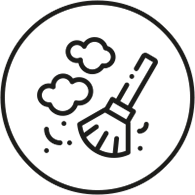 Domestic cleaning and housekeeping
Remora provides a discrete professional alternative to independent domestic cleaners for discerning households of all sizes, offering many advantages over the alternatives.
We work with numerous high-end clients to provide a totally invisible service which you know you'll be able to trust, every time.
Enquire Now
Domestic Cleaning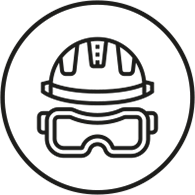 Post-works and builders
Construction projects, be they redecoration or total structural change, leave a mess. Even the most conscientious contractors will leave dust and debris, paint spatter or worse.
We can work to any scale, and will always leave your property or premises spotless. We can cater to individual landlords, large-scale property managers – and everyone in between.
Enquire Now
After Build Cleans
Delivering excellence
100%
Guaranteed return if anything is picked up on a report.
11
11 full time teams carrying out end-of-tenancy cleans daily.
24/7
Emergency helpline. There to help you any time of the day.
Communal areas
Remora offers cleaning services for shared residential and commercial areas, too. This is provided both to groups of private tenants with shared areas in their apartment blocks, or on behalf of management companies which administer entire buildings, we can provide weekly or irregularly scheduled cleaning.
Find out more
"We called Remora, having been let down by another company, to do a same day deep clean and sanitisation of a building project in Milton Keynes. Despite this being a 2 hour drive for the team, they were able to take the job and arrived exactly when they saidthey would, coordinating with contractors on site. The clean was up to scratch and we intend to use them in the future."





Sarah Cheeseman
"Edward and Remora took over from our own cleaning staff, and what was initially a streamlining measure has worked out very nicely. For us hygiene standards are paramount and they have been able to maintain these."





Production Kitchen, (SE1)