There are plenty of benefits you'll get from working at Remora that you simply won't see at our competitors. Most importantly, our staff are not contractors, they're employees. This means that everyone working for us has full PAYE employment rights, including sick pay and holiday pay – as well as all the other advantages you can expect.
You'll be paid at or above the Living Wage, because we understand how hard it is to make ends meet in a city as expensive as this, and you can expect excellent training and personal development. We don't treat our employees as disposable: staff retention is a key reason for our success, and treating people fairly is the best way to keep them coming back.
We have full-time and part-time positions available at various levels, from cleaning operative to supervisor, while we also need drivers and administrators. It's not necessary to work full time, but those staff who do work 40-hour weeks can expect 28 days of holiday. Everyone else will receive a similar amount, pro rata.
Supervisors can expect a performance bonus if their teams do well, while every member of staff can sign up to a salary advance scheme in times of need – because we don't want you getting involved with payday loans. And finally, there's a referral bonus, so if you already work for us and know someone reliable who's looking for work, let us know.
While our standards are very high and we demand a lot from our staff, but the rewards are certainly worth it.
Current opportunities
Cleaner-supervisor
Working nights, this demanding role will see you supervise up to nine sites across central London. It involves managing a team of contract cleaners on large jobs, ensuring that they get perfect work delivered to tight turnarounds every time.
The successful candidate will already have experience managing teams of cleaners across multiple sites. A full driving licence is necessary, as is being available to work full-time overnight. In return, you will earn a salary that's above market rate, as well as 28 days' holiday per year (pro-rata) and a pension.
Night cleaner
We are looking for night cleaners to join our busy team. The job involves deep cleaning of commercial properties, especially restaurant kitchens and public areas (e.g. toilets) in London's Zone 1. Please note this isn't a domestic cleaning position. No is experience needed, and full training is provided.
We generally pay above the London Living Wage, and offer a generous package of benefits to valued team members.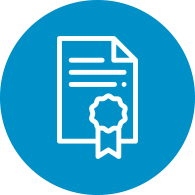 Full employment rights
Unlike most competitors, we don't take advantage of 'self-employed'gig economy workers. All our staff are PAYE employees with full employment rights.
Pension
We offer both a contributory and non-contributory pension to all our staff, featuring a generous rate of return as an investment in your future.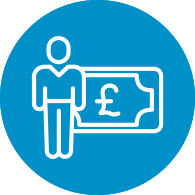 Competitive pay
We pay more – our rates are above the industry standard for our employees. You can expect to receive the Living Wage – if not more.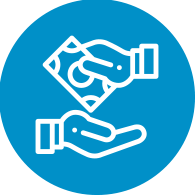 Pay advance scheme
We offer an alternative to dangerous short-term payday loans with a pay advance scheme designed to help any member of staff who's in need.
28 days' holiday
We offer every member of staff a generous allowance of 28 days ofannual leave on a pro-rata basis. So if you work 40 hours a week, you'll get to enjoy it all.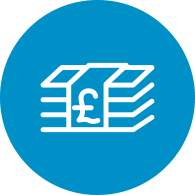 Referral bonus
If you work for us already and have a reliable friend on the lookout for work, let us know and you'll earn a bonus for referring them.
"I just got home & checked over the cleaning & just wanted to say I'm really pleased with how clean it is today, especially the bathroom. And, changing the water in my flowers was an lovely touch, I really wasn't expecting that, thank you."





Lateral Flat (W14)
"Thanks for sending someone to clean my carpets. I am pleased with the result, and everything has dried out well. The house now smells clean and fresh. Your young man (name continues to escape me) worked really thoroughly and made a great effort to do the job properly. I do recommend him, he is a good worker and has an obliging approach."





c. 4000ft house (SW1)