Remora offers environmental cleaning services to clients across London. Our teams are vetted and professional, and deliver a perfect service to your specifications every time.
Call us on (0207) 821 8852 or email us for a quote and a full list of our services.
Hazardous Waste Disposal Services
At Remora we understand that if you produce hazardous waste on site ensuring its safe and legal disposal is of vital importance both to the reputation of your company, and for the protection of the environment.
Improper hazardous waste disposal can lead to severe penalties, as well as putting human and wildlife in potential danger, which is why the safe disposal of sharp, offensive and hazardous waste is such an important element of our commercial cleaning services.
Remora Cleaning is a licensed upper-tier hazardous waste disposal dealer and our technicians are trained to deal with hazardous waste safely, efficiently and responsibly and always in accordance with health and safety guidelines and environmental policies, recycling wherever possible.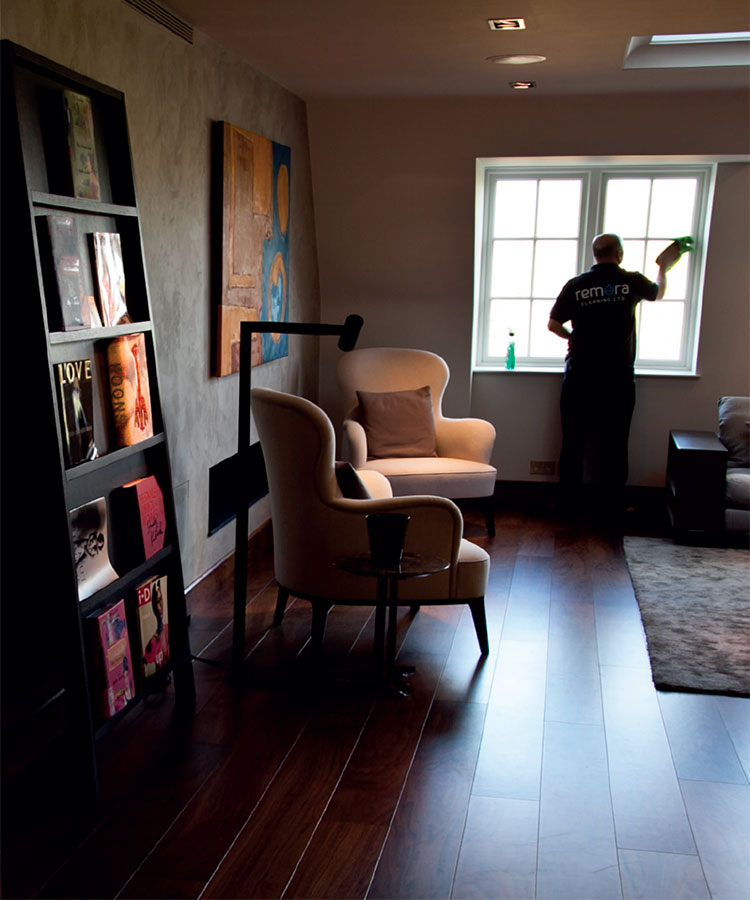 "Remora Cleaning have worked for us since early 2012. In that time they have performed very well cleaning properties for both our lettings and sales department, as well as for the firm's property management teams. They have also re-grouted kitchens and bathrooms, painted a mews house inside and out for us, and replaced wooden flooring in a flat. They are versatile, well regarded across our firm, and I would heartily recommend them"





Lettings manager, local office of nationwide agency (SW1)
"We have used Remora for the last six months, where they took over our existing cleaning staff. While the cost has not increased, both the service level and the quality of cleaning work has. We are pleased with the service and would recommend them"





40 person office, (W1K)