Remora offers environmental cleaning services to clients across London. Our teams are vetted and professional, and deliver a perfect service to your specifications every time.
Call us on (0207) 821 8852 or email us for a quote and a full list of our services.
Covid, Viral and Bacterial Clean Up
Coupled with a year's worth of experience carrying out extensive COVID-19 clean-ups, Remora cleaning technicians have extensive knowledge of viral and bacterial cleaning. We provide decontamination and sanitisation services where they may have been outbreaks of dangerous infectious diseases such as coronavirus, norovirus, swine flu, MRSA, avian flu, hepatitis, HIV and legionnaires, for example in vacant properties.
Our team are trained in the correct use of PPE and are able to carry out thorough fogging and sanitisation services and post-clean hygiene testing so that you can be sure the area is safe to use.
We have experience providing viral and bacterial cleaning services for schools, nurseries, care homes, offices, hospitals and other medical buildings and, understanding the time pressure to re-open in many cases, we will always work quickly, efficiently and effectively to meet your needs and provide a scrupulous service.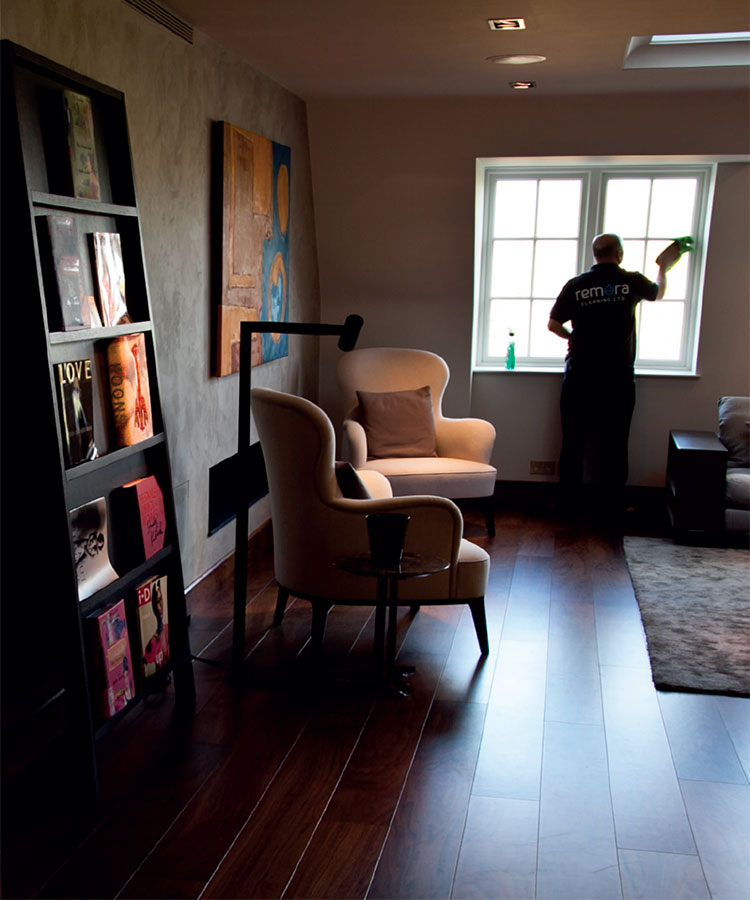 "We have used Remora for the last six months, where they took over our existing cleaning staff. While the cost has not increased, both the service level and the quality of cleaning work has. We are pleased with the service and would recommend them"





40 person office, (W1K)
"The guy who does our cleaning does more in two hours than our previous cleaner did in a month of two hour visits! And I prefer being invoiced to leaving cash out. Will recommend you for sure"





(SW3)