Remora offers environmental cleaning services to clients across London. Our teams are vetted and professional, and deliver a perfect service to your specifications every time.
Call us on (0207) 821 8852 or email us for a quote and a full list of our services.
Covid, Viral and Bacterial Clean Up
Coupled with a year's worth of experience carrying out extensive COVID-19 clean-ups, Remora cleaning technicians have extensive knowledge of viral and bacterial cleaning. We provide decontamination and sanitisation services where they may have been outbreaks of dangerous infectious diseases such as coronavirus, norovirus, swine flu, MRSA, avian flu, hepatitis, HIV and legionnaires, for example in vacant properties.
Our team are trained in the correct use of PPE and are able to carry out thorough fogging and sanitisation services and post-clean hygiene testing so that you can be sure the area is safe to use.
We have experience providing viral and bacterial cleaning services for schools, nurseries, care homes, offices, hospitals and other medical buildings and, understanding the time pressure to re-open in many cases, we will always work quickly, efficiently and effectively to meet your needs and provide a scrupulous service.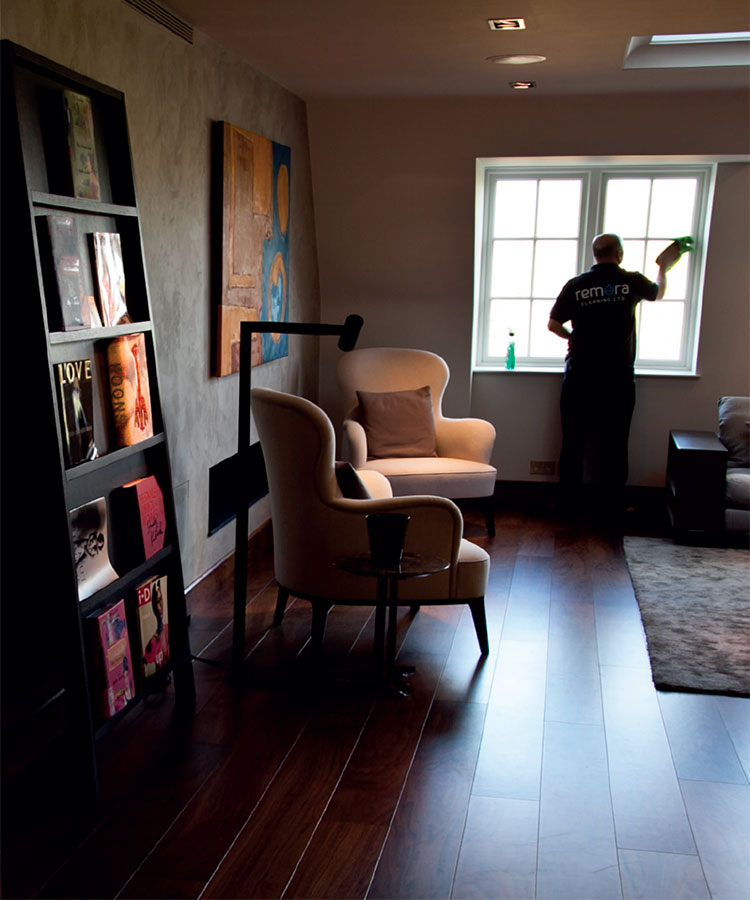 "We took on Remora for one of our stores, but quickly decided to consolidate all of our sites into a single contract with them; we have gone from using 3 different firms across 11 sites to them and they executed the change quickly and flawlessly. Standards are up across most of the sites and we are very pleased with the results so far"





Luxury clothing retailer, 9 stores plus offices across central London
"I have used Remora multiple times and cannot recommend their professional service enough! They are reasonably priced and work hard to make sure the property is cleaned to a high standard, and if there are any omissions (which there are very few of) they are happy to reattend to ensure the clean is to your specification."





Gemma